Start Your Project Today
No outdoor kitchen project is too simple or extravagant. We understand the importance of creating an outdoor space for you, your family, and friends to enjoy. An inviting and functional space for you and your needs is our priority. From small family dinners and other gatherings like graduations and showers to inviting the neighbors over for the big game, your space will accommodate all your needs in our carefully thought out designs. Bull Outdoor Products have a wide selection of high-quality options to choose from when designing your custom outdoor kitchen.
Choose from a wide variety of features like sinks, gas grills, electric trash compactors, and refrigerators all built into your single or double door cabinets. We include just about every amenity you can think of. Choose from materials that are locally-made and locally-sourced for countertops and cabinets, materials made specifically to last through all sorts of Nebraska weather. Choose any shape and style tailored to fit your tastes, our kitchens are sure to accommodate all of your needs from the comfort of your own home. Let our team of professionals install the kitchen of your dreams.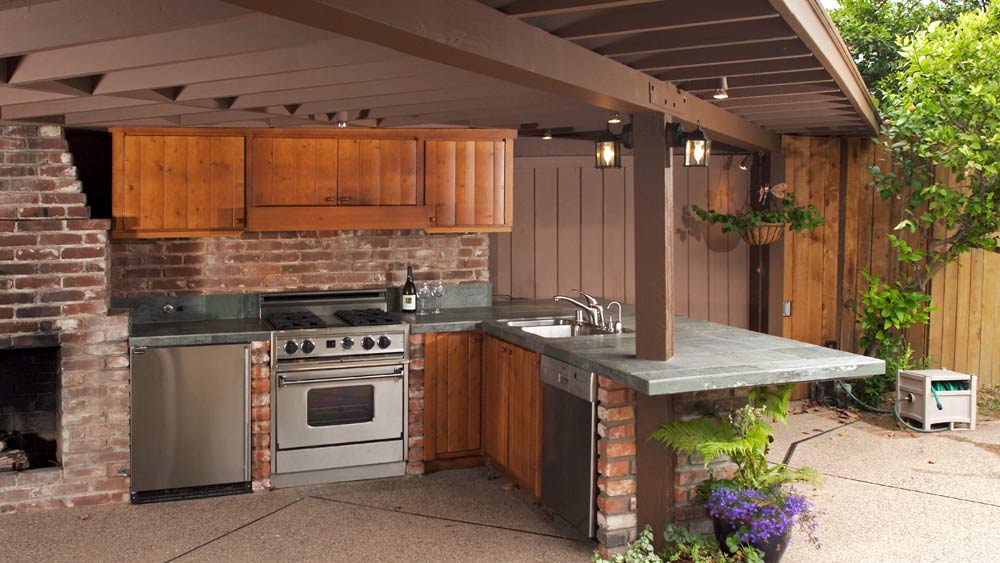 EXPERIENCE
You can trust the expertise of Innovative Outdoors to deliver a one-of-a-kind outdoor space.