Start Your Project Today
Hardscapes are the other part of the two main elements of landscape design. Hardscape include the materials in your landscape that are put in to stay for long periods of time like patios, retaining walls, and paved areas. We don't just stop there. At Innovative Outdoors we can also install natural edges, boulder walls, free standing walls, and gas firepits custom to fit your needs. We consider both aesthetic and functionality when designing your hardscaped spaces. Innovative Outdoors takes a creative, detail-oriented approach to designing hardscapes that fit your needs. We work with other local companies that provide locally sourced and locally made products to install in your landscape.
Retaining walls are helpful for preventing erosion which threatens your home's foundation and creates usable land. They can be made out of a whole host of materials like concrete, segmental retaining wall blocks, natural stone, or boulders.
Patios are essential for creating outdoor spaces. Custom patios can be used for a number of activities while increasing the value of your home and its curb appeal. Transform an empty space into a special gathering area for you and your family.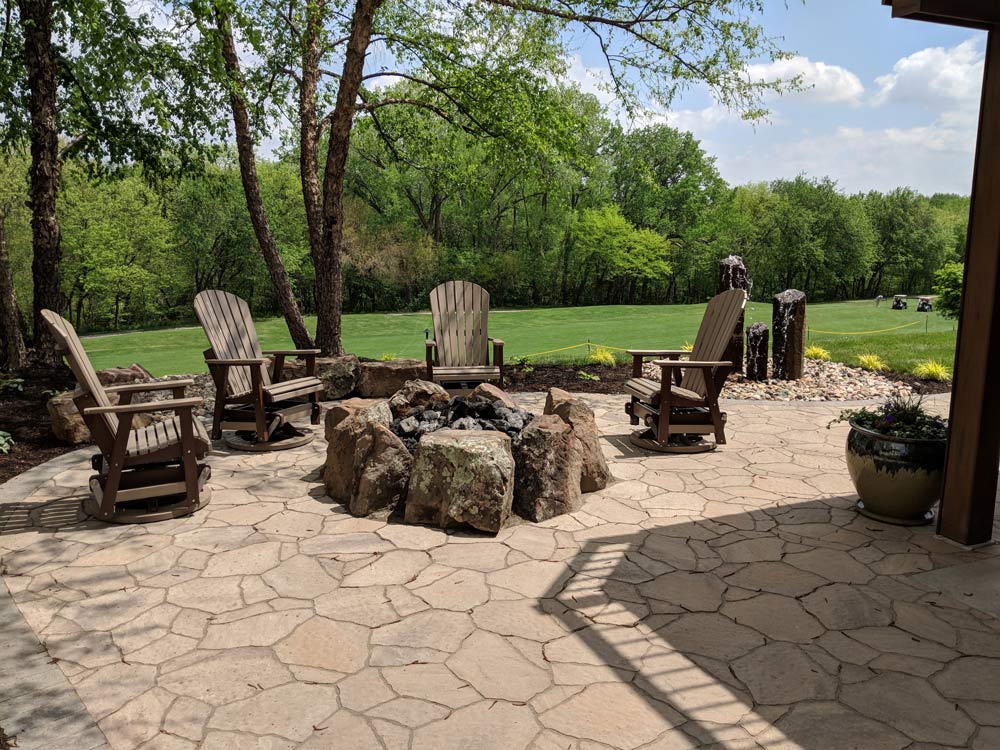 EXPERIENCE
You can trust the expertise of Innovative Outdoors to deliver a one-of-a-kind outdoor space.